The Spectacle: Conservative Commentary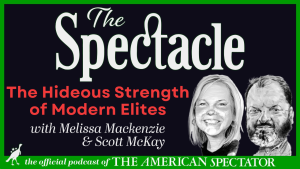 Melissa and Scott discuss Scott's article on the nihilism of the Right and what to do about it. Will Randi Weingarten be the first to be held accountable for the horrendous education policy during Covid? Will Grandpa Biden stop being a deadbeat grandad? Speaking of Joe Biden, will he actually compromise with Republicans over the budget? Will Louisiana and Texas Republicans find their courage?  The talk begins and ends discussing C.S. Lewis.
Bonus: New issue of The American Spectator will be published soon. Get a sneak peak into the topics!
Read:
Book recommendation:
Podcast: Play in new window | Download